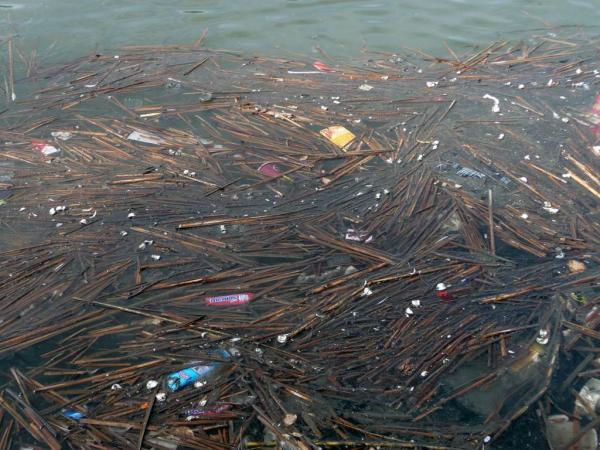 Flooded cellars, covered roofs, furniture sinking in the mud, whole fields are washed away and muddy villages. Increasingly, extreme weather events occur in previously unexpected locations and cause millions of dollars worth of damage. An end to this development is not in sight - on the contrary, this seems only the beginning of a development to be and evokes memories of early undergrowth historys. The reasons are manifold and range from global climate change to increasing land sealing and intensive agriculture. We show the positions of 14 international artists on "Flood Today". Painting, video, installation, object, collage, showcase, performance, conversation and lecture.
artists: Tom Albrecht, Charlotte Bastian, Thomas Behling, Jörn Birkholz / Stephan Groß, Barbara Czarnojahn, Helga Franz, Amelie von Godin, Gerten Goldbeck, Isabell Kamp, Maria Korporal, Angela Alexander-Lloyd, Anna Rafetseder, Rosa Schmidt
Exhibition duration 15.3. - 10.5.2019
Program:
29.3. Artist talk from 7 pm. Artists of the exhibition speak with guests about their works
26.4. "Flooding Myths to Science": Speech lecture with discussion, from 7 pm with Mrs. Nasrin Haacke, TU Berlin, FG Ecohydrology & Landscape Assessment, Institute for Ecology
10.5. Finissage from 7 pm with performance "Atoll Hurawalhi" by Amelie von Godin
The exhibition is curated by Tom Albrecht.
Group Global 3000
Leuschnerdamm 19
10999 Berlin
Germany
open: Fridays from 5 - 8 pm, closed on 19.4.
free admission