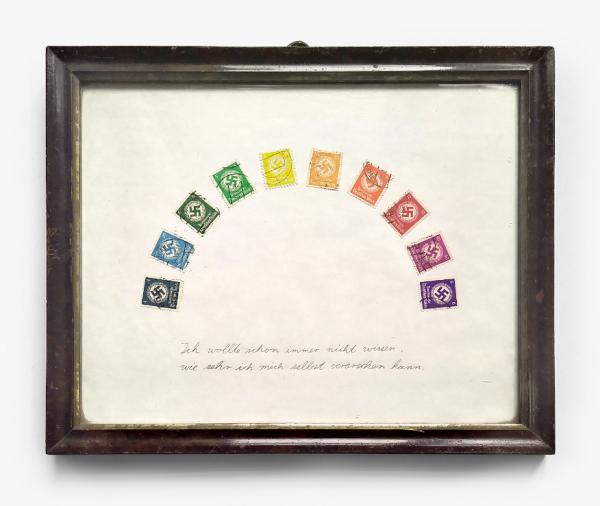 The exhibition "The New Human. Dawn of a New Era?" in the Großen Kunstschau Worpswedee is part of the exhibition "Heinrich Vogeler. The New Human." of the Wopswede Museums. The exhibition marking Heinrich Vogeler's 150th birthday is the prelude to a major exhibition, art and research project by the Worpswede museums. Between 2022 and 2027, under the title ›ZEITENWENDE – Art on the move in a world in transition‹, this will explore the question of what special role art and culture can play in times of social upheaval. Because what makes Heinrich Vogeler so topical and significant today is that he reacted radically with his art and his life to the social upheavals of his time. The question of how art and culture can still contribute to shaping our living environment and social reality today forms a leitmotif for the exhibitions in the Worpswede museums in the coming years.

artists:
Anna Artaker und Meike S. Gleim, Florian Aschka und Larissa Kopp, Thomas Behling, Sylvie Boisseau und Frank Westermeyer, Alessandro Cemolin, Clément Cogitore, Sokari, Douglas Camp, Maarten Vanden Eynde, Julia Faber, Kristian von Hornsleth, Jannine Koch, Luise Marchand, Arthur Metz, mischer'traxIer, Mwangi Hutter, OMA, Oliver Ressler, Yara Said, Heinrich Vogeler, Jakob Wirth

27.3. – 6.11.2022

Artist talk with Thomas Behling: October 13, 2022 at 7 p.m.

Große Kunstschau Worpswede
Lindenallee 5
27726 Worpswede
Germany

Open daily from 10:00 a.m. to 6:00 p.m
Please note the entrance fees for the Worpswede museums.