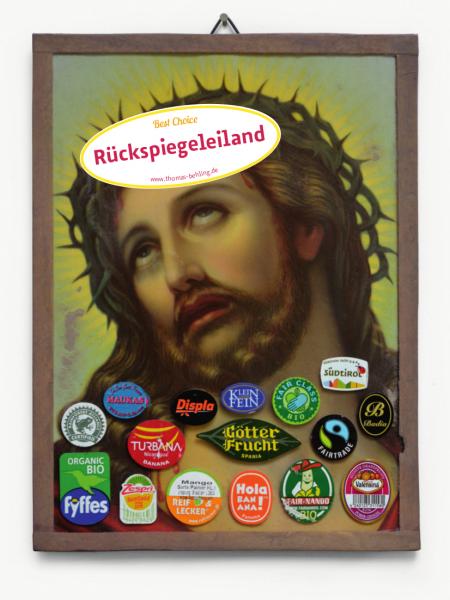 "Das Rückspiegeleiland – image objects by Thomas Behling" is available now!
The catalog has 100 pages, 90 color illustrations and is in German and English with texts by Heinz Stahlhut (Kunstmuseum Luzern) and Norbert Bauer (Bremen).
Price: 15, - € (including shipping)
Orders via the contact form.


Katalog Release Party
For this reason, I invite you to the catalog release party on Friday the 8.6. from 9 pm - open end
at the bar Tati goes underground, Metzerstraße 2, 10405 Berlin, U2 Senefelderplatz
On this evening you will receive the catalog for the introductory price of 10, - €.