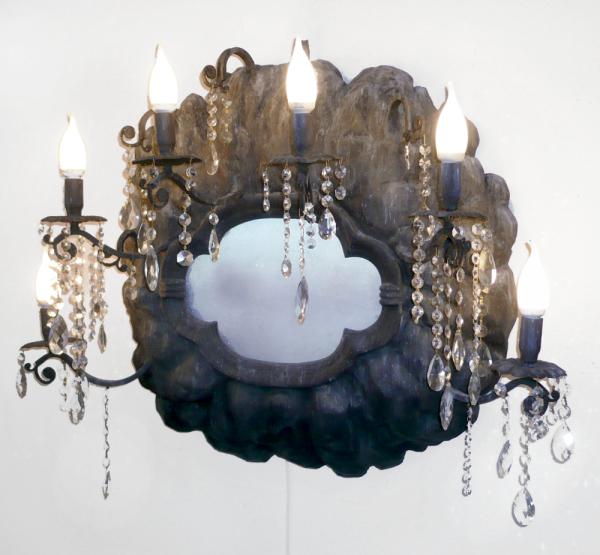 With the exhibition "Kunst-Stoff Plastik", the Hans Erni Museum shows the complex meaning of the material plastic in art.
The hexagonal building of the museum has been a solitaire in the complex of the Museum of Transport since 1979. The exhibitions document the content and technical facets of the artist Hans Erni (1909-2015). They enable a view of a unique work and life that has dealt with contemporary, cultural, technical and ecological topics.

Participating artists:
Ruedi Bechtler, David, Jakob and Max Bill, Samuel Buri, John Cage, Jedediah Caesar, Andreas Chri-sten, Christo and Jeanne-Claude, Sven Egert, Benedicht Fivian, Martin Gut, Róza El-Hassan, Lori Hers-berger, Geraldine Honauer, Patricia Jacomella Bonola, Lev Khesin, Rosa Lachenmeier, Niklaus Lenherr, Max Matter, Carmen Perrin, Niki de Saint Phalle, Tobias Rehberger, Dieter Roth, Nelly Rudin, Markus Schwander, Jürg Stäuble, Ursula Stalder, Paul Talman, Niels Tofahrn, Verena Vanoli, Georges Vantongerloo, Shizuko Yoshikawa

Opening, November 26th from 6.30 p.m.

November 27, 2020 - February 28, 2021

Hans Erni Museum
Verkehrshaus der Schweiz
Lidostrasse 5
6006 Luzern
Switzerland

Open daily from 11 a.m. to 5 p.m.

admission
Entry to the Hans Erni Museum is included in the regular museum ticket.
Short admission is available from 4 p.m.: Adults CHF 22.–, students (under 26 years) CHF 15.– and children up to 16 years CHF 9.–.
Reduced admission prices apply to special events.