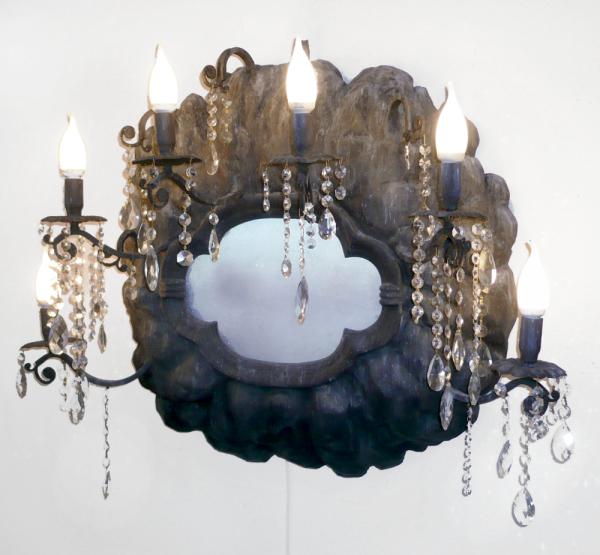 Plastic is the material of the 20th and 21st century! Mouldable and colourable, hard or soft, thick or thin – with its low price and versatility, it quickly penetrated all facets of life. It was already finding its way into the fine arts in the early 20th century. During this period, constructivist tendencies sought proximity to industrial production and the shapes and materials of everyday life.
The exhibition takes its cue from the theme being showcased by the Swiss Museum of Transport this year, "Logistics", where plastic plays a major role as an omnipresent packaging material. At the same time, due to the environmentally unfriendly nature of the material, the show at the Hans Erni Museum references Erni's commitment to nature and ecological protection.

Participating artists:
Lorena Adler und Selina Cadruvi, Ruedi Bechtler, Thomas Behling, David, Jakob und Max Bill, Samuel Buri, John Cage, Jedediah Caesar, Andreas Christen, Christo, Sven Egert, Roza El-Hassan, Benedicht Fivian, Martin Gut, Lori Hersberger, Géraldine Honauer, Patricia Jacomella Bonola, Lev Khesin, Monika Kiss-Horvath, Rosa Lachenmeier, Niklaus Lenherr, Carmen Perrin, Tobias Rehberger, Dieter Roth, Nelly Rudin, Niki de Saint Phalle, Markus Schwander, Jürg Stäuble, Ursula Stalder, Paul Talman, Niels Tofahrn, Verena Vanoli, Georges Vantongerloo, Shizuko Yoshikawa

November 27, 2020 - April 25, 2021

The exhibition is closed until the end of February 2021.

Article about the exhibition on arttv.ch.

Online live tour on Friday, January 22nd, 2021 at 6 p.m. via LiveStream via facebook

Hans Erni Museum
Verkehrshaus der Schweiz
Lidostrasse 5
6006 Luzern
Switzerland

Open daily from 11 a.m. to 5 p.m.
Please wear a mask.

admission
Entry to the Hans Erni Museum is included in the regular museum ticket.
Short admission is available from 4 p.m.: Adults CHF 22.–, students (under 26 years) CHF 15.– and children up to 16 years CHF 9.–.
Reduced admission prices apply to special events.